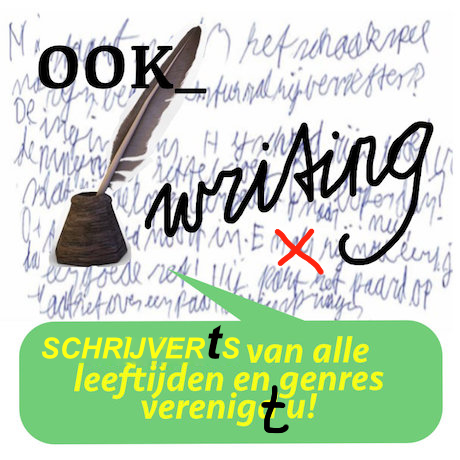 ook_ schrijven
covid-UPDATE!

We ontmoeten elkaar elke dinsdag om 20:00 uur in Slack (online platform).
Het doel is een echte schrijf-work-out: met (zelf-gemaakte) oefeningen en korte tijds-slots.
Bereid je voor op chaos, maar er gebeurd wel wat!
> Alle talen welkom, alle soorten woordliefhebbers welkom!

Als je mee wil doen: mail naar info@ook.website, dan sturen we je de uitnodigingslink.

************************************************************************

We are now meeting online at Slack (online platform) every Tuesday at 20:00h.
The aim is a proper writing-work-out: we use (self-made) prompts and short time-slots.
It's messy but we get stuff DONE!
> All languages welcome, all kinds of wordlovers welcome!

If you want to join: please email to info@ook.website so we can send you the invitation-link.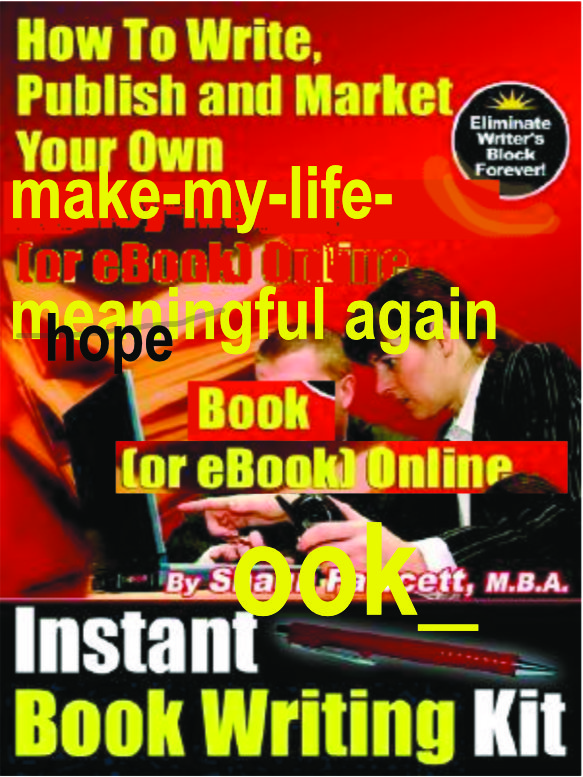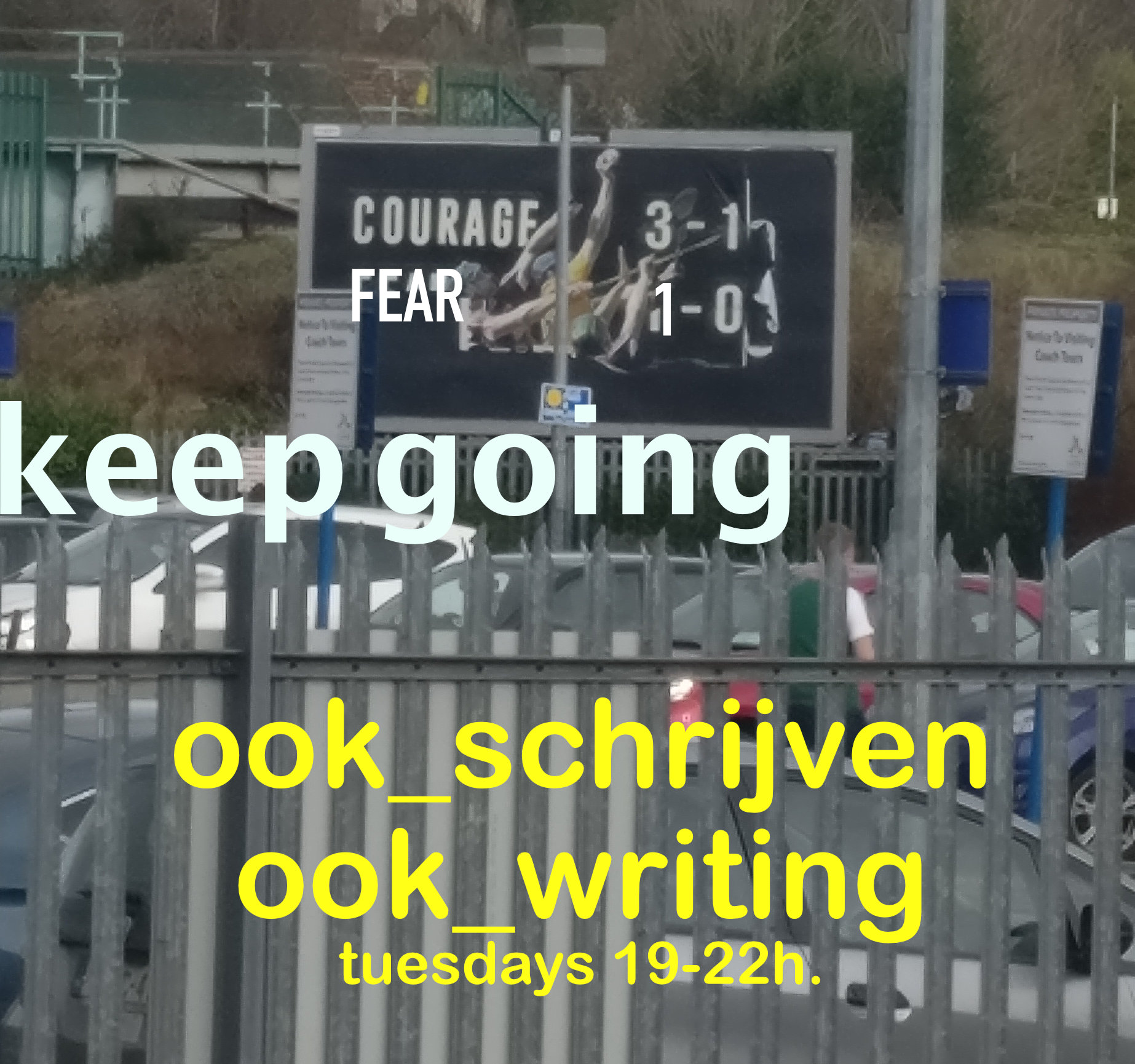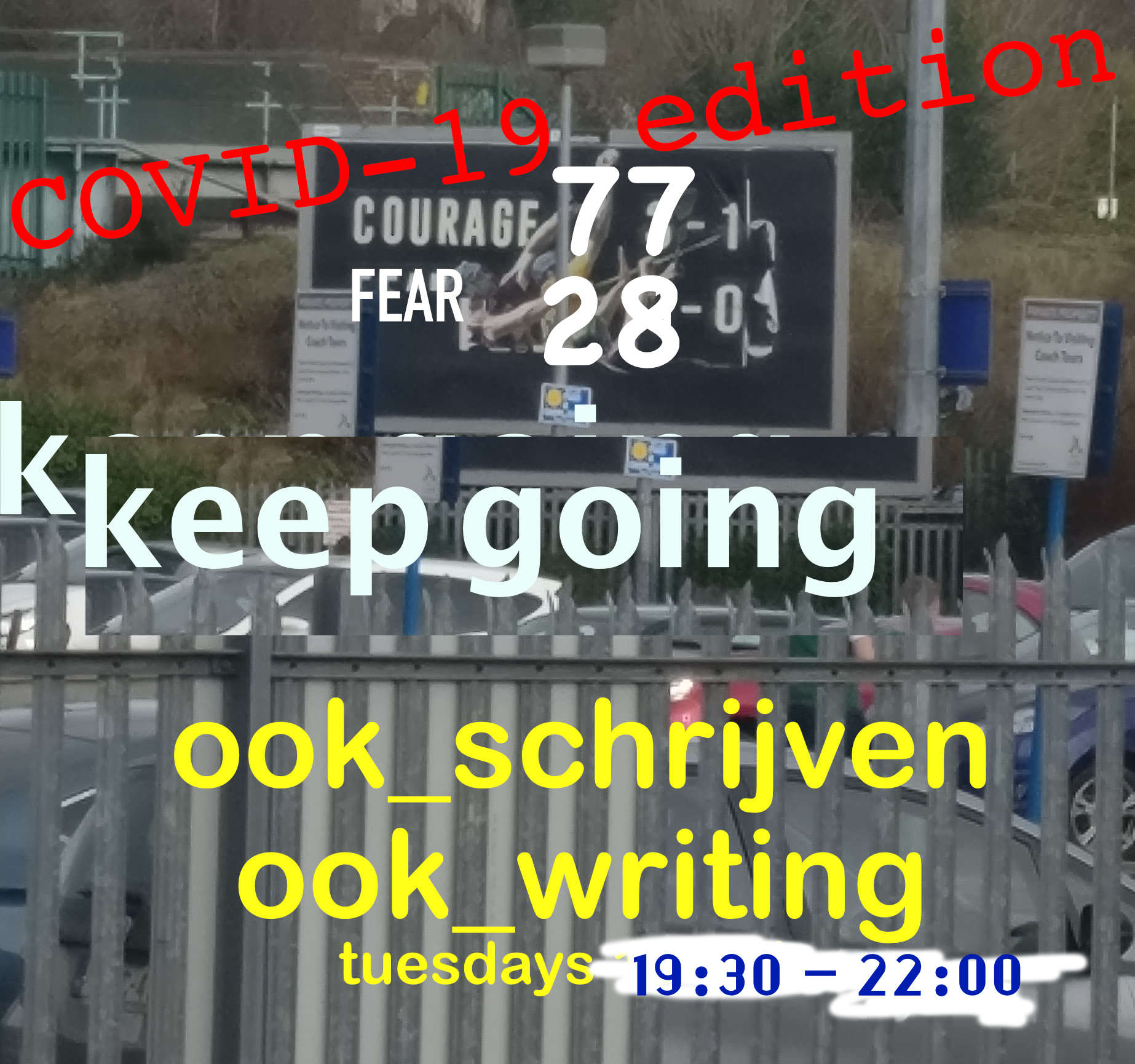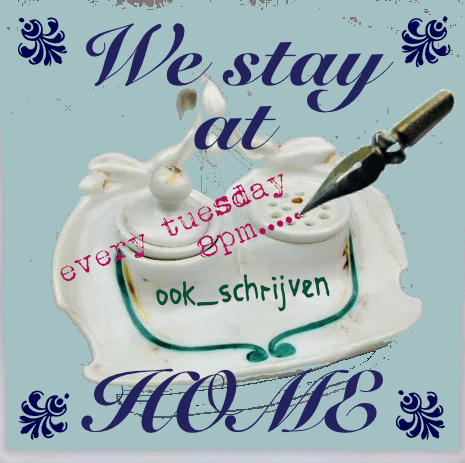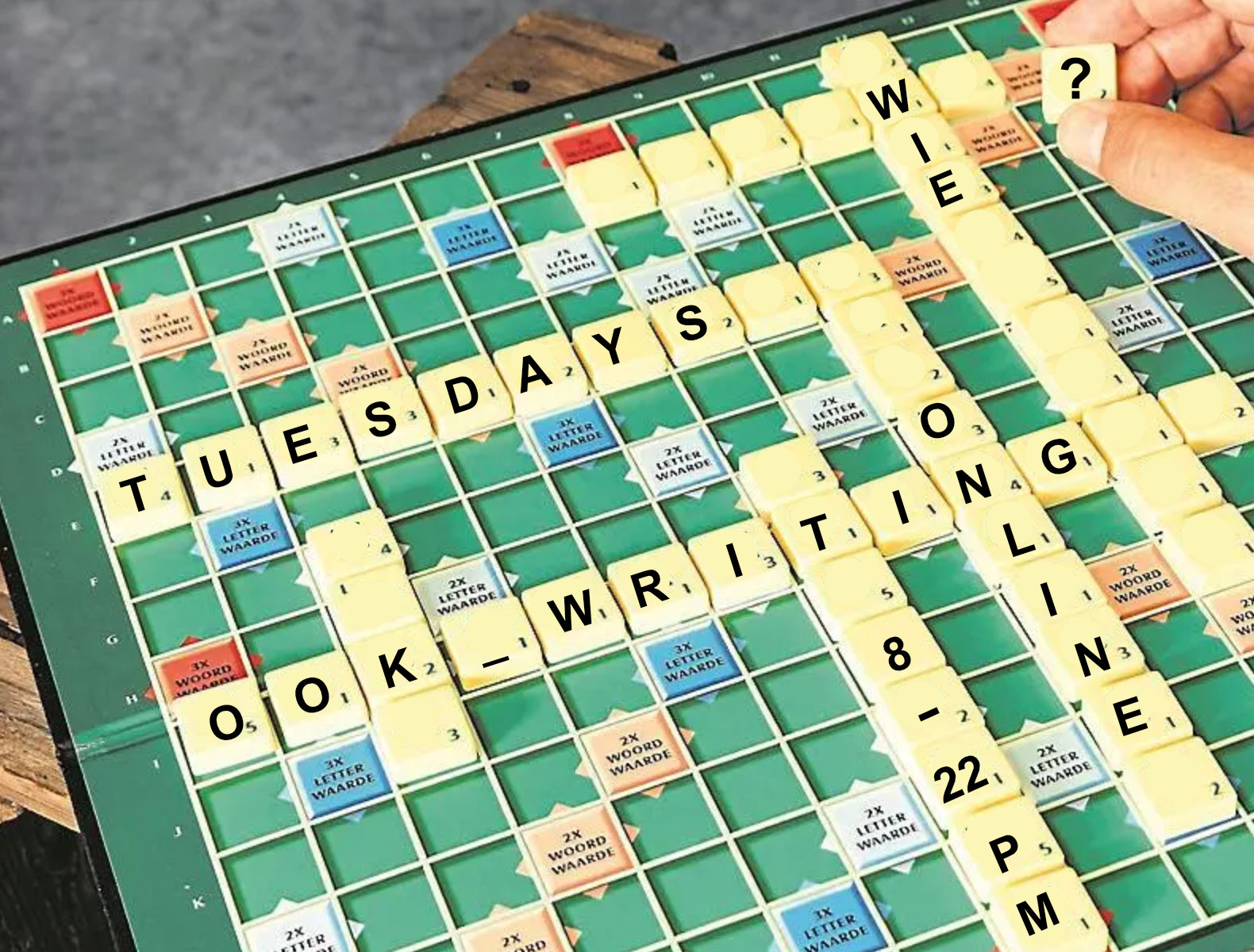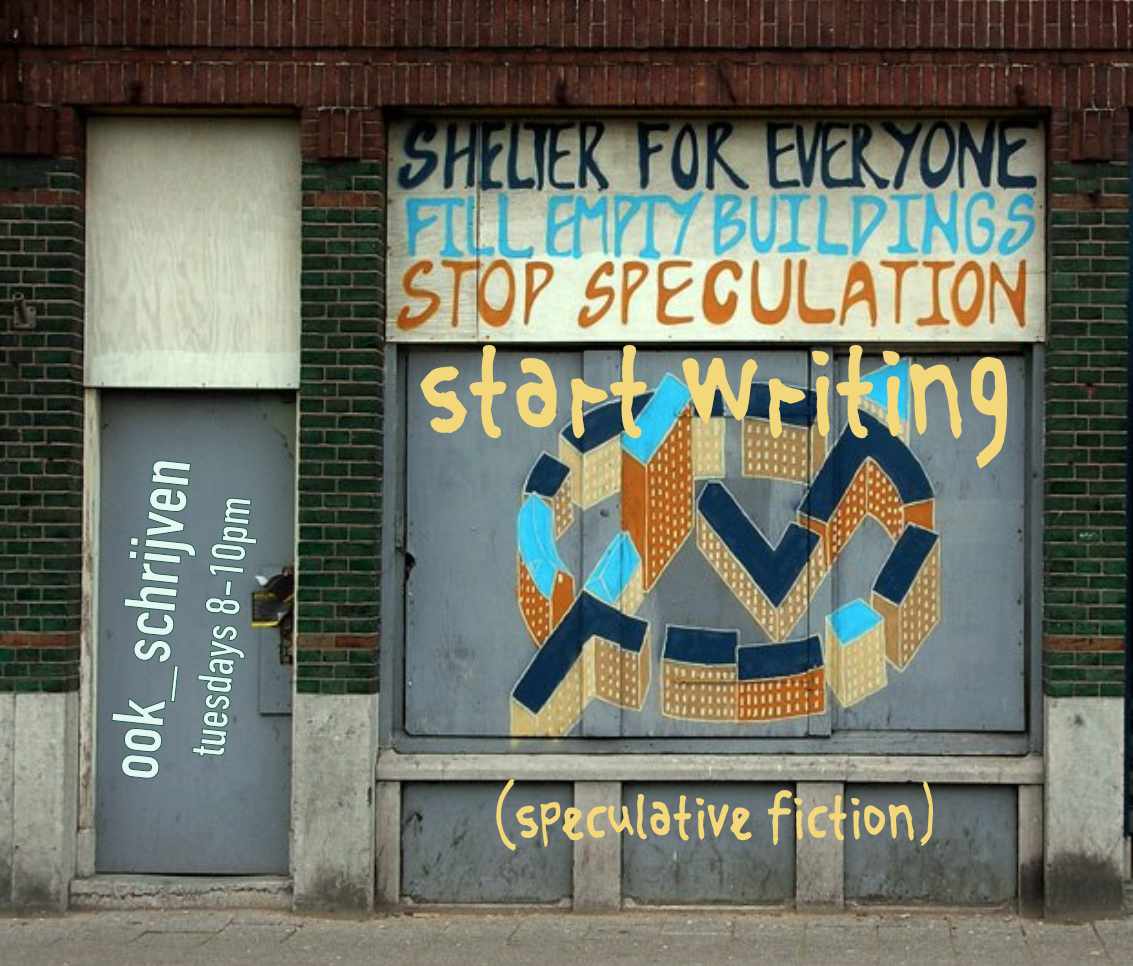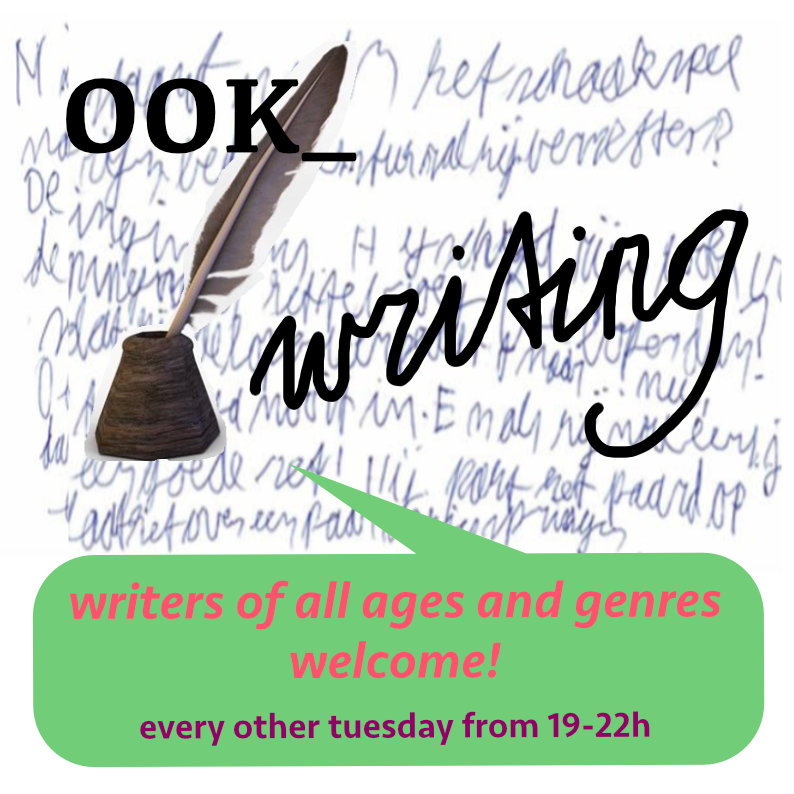 ook_writing